Where to Go for Quality, Drug-Free Low Back Pain Relief
Where to Go for Quality, Drug-Free Low Back Pain Relief
Written By Carey Chiropractic Bobcat Physical Therapy on July 13, 2021
---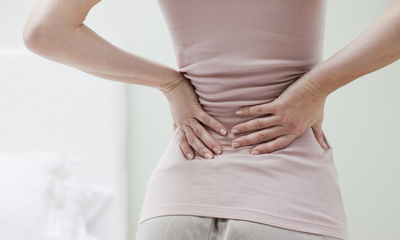 Back pain is one of the leading causes of reduced quality of life, affecting easily 80% of the population, a number of which suffer for up to decades without seeking any medical attention. At Carey Chiropractic Bobcat Physical Therapy in Athens we want you to come in and get taken care of. We want you to experience pain-free days so you can do more with your life.
We strive to provide low back pain relief through drug-free, proven chiropractic methods. Dr. Carey is uniquely qualified to treat low back pain because of the extensive training and education on identifying, treating and managing lower back conditions.
How Carey Chiropractic Treats Back Pain
To determine which best suits your unique needs, we gather health history information and perform a thorough examination, including range-of-motion testing and asking you health questions. We'll then discuss your options so you can be a part of the solution. We'll help you decide which of our modalities will provide the most benefit.
Chiropractic Methods - Our doctors have various chiropractic methods we can utilize to provide low back pain relief. We practice spinal manipulation, traction, ultrasound therapy, drop table, the Cox technique and more.
Laser Therapy - We utilize the K-Laser IV to provide therapeutic levels of back pain relief. The K-Laser IV has ample research showing how it helps increase circulation, reduce inflammation, provide pain relief and promote healing. This therapy is best suited for patients needing help all the way down at the cellular level.
Nutrition - While nutrition is important for everyone, you can adjust your diet to include more anti-inflammatory foods. Our doctors will guide you through snack and meal ideas/plans your back and tastebuds will love, along with suggest whole food supplements to address any nutritional deficiencies.
Massage - Our massage therapists can provide low back pain relief via Swedish, deep tissue or trigger point massage to help your back loosen up, reduce inflammation, and make chiropractic adjustments hold longer. Each session is customized to meet your health needs and get you out of pain.
Physical Therapy - For the right patients, our physical therapists deliver on both acute and chronic back pain relief utilizing various treatments, including heat or ice, stretches, muscle strengthening exercises, and more.
Get Back Pain Relief in Athens
Dr. Carey has been in practice for over 20 years. He has completed advanced studies in motion palpation, cox flexion/distraction techniques, rehabilitation, and sports injuries. He cares for a number of local and university athletes and strives to get every last one of his patients out of pain and stay that way.
Have questions or need to schedule an appointment? Call us at (740) 593-5511 or go online and fill out our contact form.

Posted In: Chiropractic Low Back Pain Physical Therapy Back Pain Treatment