How Can Massage Therapy Help Me?
How Can Massage Therapy Help Me?
Written By Carey Chiropractic Bobcat Physical Therapy on July 14, 2020
---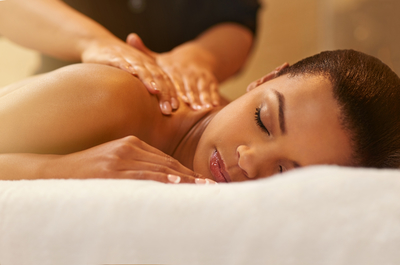 Massage therapy has evolved quite a bit over the years. Once thought to be an opportunity for those who could afford only the finest in life, massage therapy has now become a regular practice throughout the medical community.
Why Get a Massage? 3 Benefits Worth Knowing
Gone are the days massage therapy is only available in luxury spas and upscale clubs. Now, the practice is used to help manage various health conditions and enhance a person's overall wellbeing.
Have you ever asked yourself, "why get a massage?" Well, here are three benefits of massage therapy that you should consider.
1. Relieves Anxiety
Massage therapy has been proven to help relieve anxiety and various stress-related disorders. Studies have shown that massage therapy helps to reduce stress hormone levels by 30% and increase serotonin and dopamine levels by 28% and 21%, respectively.
2. Helps Address Various Sleep Disorders
Approximately 50 to 70 million Americans suffer from various sleep issues that affect their health and wellbeing. Massage therapy has been proven to help improve sleep in individuals of all ages.
3. Relieves Acute and Chronic Headaches
Headaches can be caused by several conditions, including stress and misalignment. Massage therapy can help to prime the body for a chiropractic adjustment and help release any tension in the neck, upper back, and shoulders.
Types of Massage Therapy to Help with Various Conditions
Massage therapy isn't a one-size-fits-all treatment option. Therefore, there is no one type of massage that works for everyone. Depending on the nature of your health condition or pain, you may want to consider the following massage techniques to help you find the relief you need:
Deep tissue massage
Sports massage
Swedish massage
Shiatsu massage
Thai massage
Hot stone massage
Reflexology
Pregnancy massage
Lymphatic drainage massage
Massage Therapy in Athens, Ohio
Massage therapy has several benefits. Carey Chiropractic Bobcat Physical Therapy understands the many benefits and provides treatment to those in Athens, Ohio, and the surrounding area.
Curious about how massage therapy may benefit you? Then contact us today or call our office at (740) 593-5511.

Posted In: Chiropractic Physical Therapy Knee Replacement